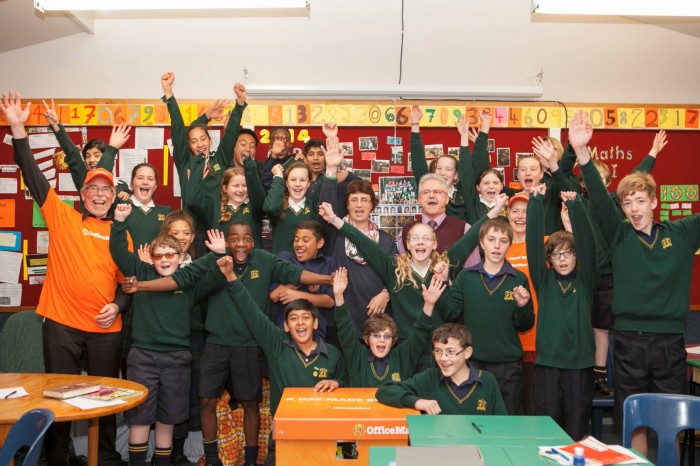 A Day Made Better
Soda loves surprises AND loves to say 'thank you' – but that's just two reasons why OfficeMax Australia and OfficeMax New Zealand have trusted us to manage their A Day Made Better program for the past three years.
Over this time we've garnered tens of thousands of nominations and coordinated surprises for more than 70 teachers across Australia and New Zealand.
To help highlight the fact that teachers do so much more than just teach – they mould the minds of our future generations and dedicate themselves to inspiring and nurturing students – we were joined by TV presenters, sporting heroes, local celebrities and media to present a big thank you and a heap of OfficeMax supplies.
As a further 'apple for the teacher' we also managed to tick off our editorial KPIs stretching across metro, suburban and regional print and radio over Australia and New Zealand for the campaign, as well as each area of the winning teachers.